So many ways to express a few ideas!
I recently published an article in Personal Excellence, a journal that reaches over half a million people.  Here's the text:
WHAT IF YOU KNEW HOW to face challenging situations with a high likelihood of achieving breakthrough outcomes?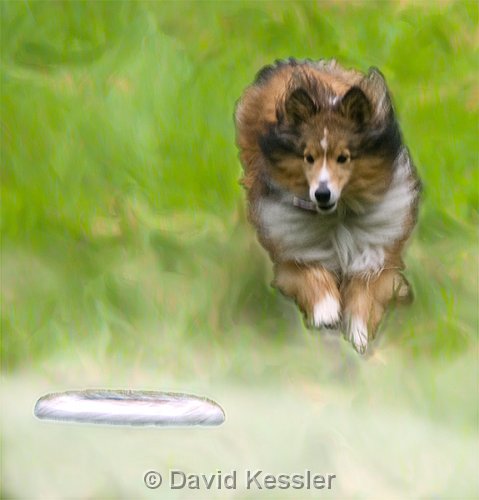 Your success becomes more likely when you clarify a vision that energizes you and helps you turn difficult, conflicted issues into transformative leaps of commitment and achievement.  By doing so, you engage the natural forces of emergent change.
All change begins with disturbance. Without disruption, there'd be no need to change. By developing a healthy relationship with disturbance, you turn resistance and denial into curiosity and creativity. Since disruption brings out strong emotions, being compassionate helps. At root, compassion means to suffer with. Compassion reminds us that we're all in it together.
One way to engage disruption compassionately is asking possibility-oriented questions. Consider asking: Given this loss or change, what's possible now? Asking such questions helps you generate welcoming conditions for creativity.
Engaging creatively with disruption helps you discover differences that make a difference. To maximize your creativity, generate innovative ideas, and establish new relationships, take responsibility for what you love as an act of service. This game-changing way of working liberates your heart, mind, and spirit. It calls you to pay attention to what matters most, drawing out your unique gifts and talents. Spread your wings and step up to your leadership potential.
Create welcoming conditions that provide the space to explore different perspectives. You will spark innovation, solidarity, generosity, and unexpected answers.  You will discover shared meaning or purpose that unites individual needs with those of the organization, turning us- and-them divides into a spirit of we. This shift is counter-intuitive!
If you believe that to belong, you must conform, you will sacrifice to make compromises that no one likes.  The result: feeling dissatisfied and isolated. Instead, collectively reflect, inviting unique expressions of what matters to you and to others. It generates breakthroughs containing what is vital to each and all of us.
When you face challenges, compassionately disrupt by asking possibility-oriented questions like How can we use our unique gifts to create great results? Creatively engage diverse people by inviting everyone to take responsibility for what they love as an act of service. You'll discover differences that make a difference. Finally, wisely renew yourself and your organization by reflecting with others and acting on what matters. You will turn upheaval into opportunity.
Peggy Holman helps you create a desirable future. She is author of Engaging Emergence and coauthor of The Change Handbook (Berrett-Koehler).